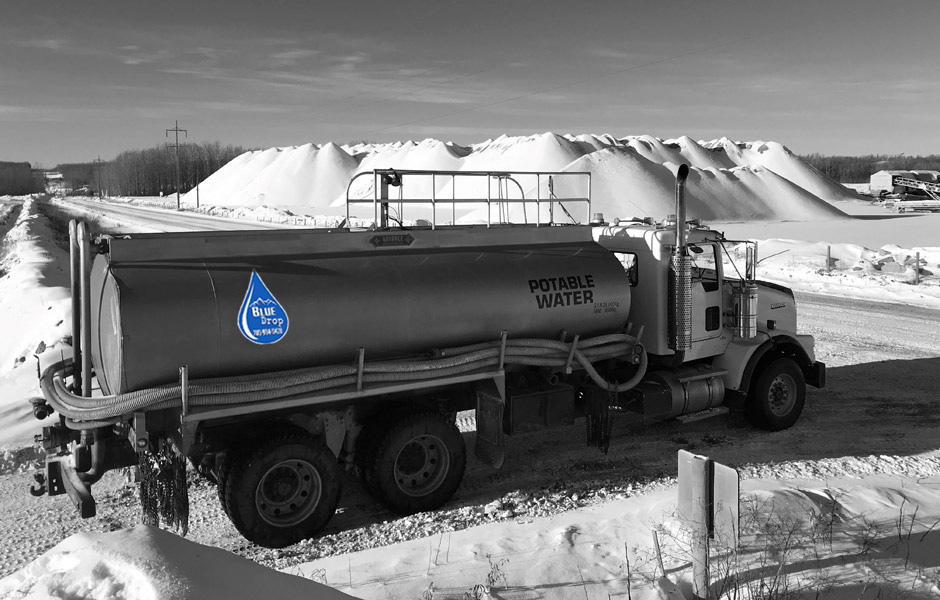 Blue Drop Water Services Water Hauling
Residential, Oilfield, Construction in Leduc, Devon, and Area
Same Day Emergency Services
Blue Drop Water Services knows the importance of water. Our homes and families run on water; for drinking, for cooking, for cleaning, and for bathtime for the kiddies. Let us take your water worries away. We can deliver water on a schedule or send it over on the same day in an emergency. We won't leave you high and dry.

Call or text and you'll be next! 780-984-0428
Dependable - we will be there as promised. Our word is our bond.